MIT ACCUMULATION TANK
Products / Accumulation Galvanized Tank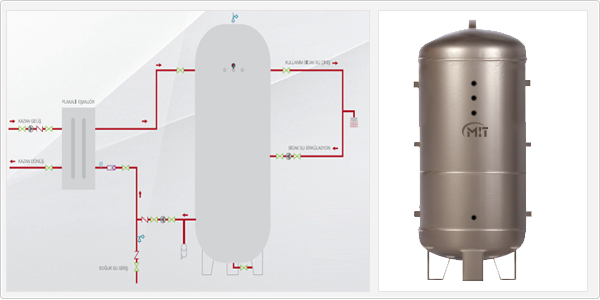 - Galvanized accumulation tanks are manufactured from 750 liters up to 5000 liters.
- Working pressure 10 bar, test pressure 13 bar,
- Manufacture of galvanized tanks S355J2 accumulation (ST52-3) used in Sac.
- PN 10 and PN 16 class manufacturing can be done.
- Tanks are made of vertical type, self-legs to straighten up is available,
- Products 60 mm sponge (soft pu) isolated from the outer sheath over artificial leather used in coating application. (Optional)
- Protected against corrosion by using galvanized.
- Electric Heater products can be made in accordance with EN60335 norms.
- For every product carrying the ears of transportation are available.